Having difficulty closing a deal?
Co-founder, employee, vendor or customer disputes?
Want to reduce start-up risks?
We can help.
Deal negotiations reach impasse for all types of reasons.  Mediation is a process whereby an impartial third party — a mediator — helps the parties reach an agreement.  The goal of Deal Mediation is to overcome the impasse and get the relationship started (or to continue an existing one). Mediation seeks win-win outcomes where the interests of all parties are met.  Mediation is a cost-effective and forward-looking process.
The Deal Mediators are experienced and sought-after business mediators and conflict coaches who can help you strive to greater heights.  Start ups, growing companies and companies in need of a turnaround face all types of challenges:
Funding issues (Founders, Funders, Principals, Venture Capital, Angel Investors, Bankers)
Technical issues
Vendor issues (Pricing, Terms, Quality)
Management issues (harmony among partners/co-founders)
Teamwork (everyone not on the same page)
Workplace (employee-employer, employee-employee) issues
Customer disputes
Regulatory issues
Internal controls
We can help you manage organizational and business risk.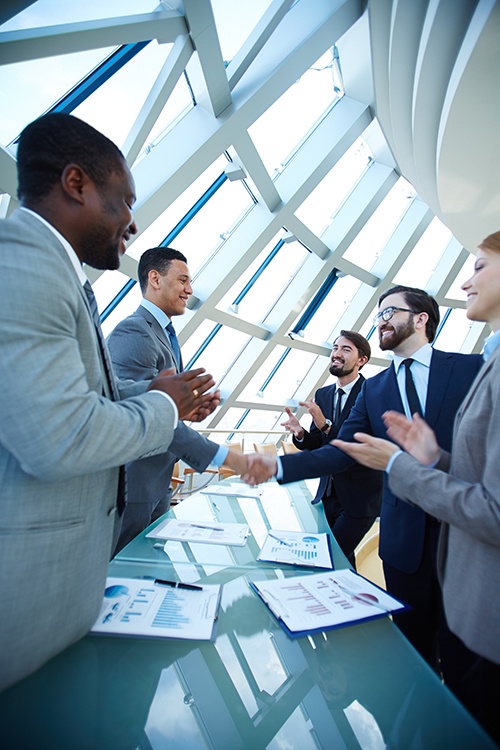 Additional Services
The Deal Mediators are dispute resolution professionals and as such offer additional services beyond mediation including:
Contact the Deal Mediators to Find Out How We Can Help