Workplaces can be environments where people who ordinarily would not volunteer to spend time together are forced to be with each other for 40+ hours per week.  You or your employees are valuable assets and resources for your organization but there is no guarantee they will get along.  This friction can lower productivity or even destroy a small company.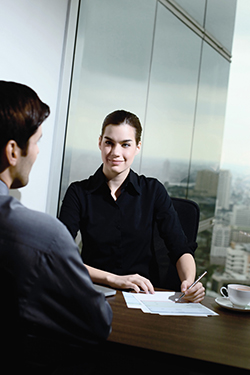 The Deal Mediators can help.  Mediation between co-workers or supervisor/employee can help them understand each other better and thus create a more positive working environment and relationship.  Mediation can also help workers in conflict come to accommodation to help each other work with less friction.
The Deal Mediators is a certified provider for the Conflict Dynamics Profile Assessment.  This assessment, taken through a written survey, can tell each person how they react to conflict.  For many people, these reactions are subconscious.  The assessment can also identify people's triggers ("hot buttons").  Through coaching and mediation, these assessments can be helpful in mitigating interpersonal conflict.
For organizations/companies of any size and especially organizations or companies who are in regulated industries, we can help to establish an Ombuds program.  An Ombuds (or ombudsman in the original less-gender-neutral usage) is a person who reports directly to senior management or ownership and can provide a confidential and safe environment for any member of the organization (or even customers or vendors) to talk about organizational/company/interpersonal issues.  The ombuds can help provide options to the visitor or can even help the visitor move their initiatives forward.  The ombuds can de-personalize and aggregate data which can help senior management or ownership identify issues before they become major problems.
Many large institutions and companies have full-time ombuds on staff.  The Deal Mediators can help establish a cost-effective program for smaller organizations and companies using part-time onsite ombuds or as-needed offsite ombuds.
Contact the Deal Mediators to Find Out How We Can Help